The Shadow Snatcher an original pattern by Ian Akers

I had studied many snatcher patterns available and found that most commercially available patterns were heavily hackled as are a lot of wets, I had read some time ago that the originals were tied to be a hackled buzer pattern so I set out to create a buzzer where the hackle was there to create the illusion of movement or increase movement when drifted or slowly retrieved.
This pattern fits the bill on all levels and catches fish including a brown trout in excess of 4lbs at Sharpley Springs fishery in County Durham UK
Shadow Snatcher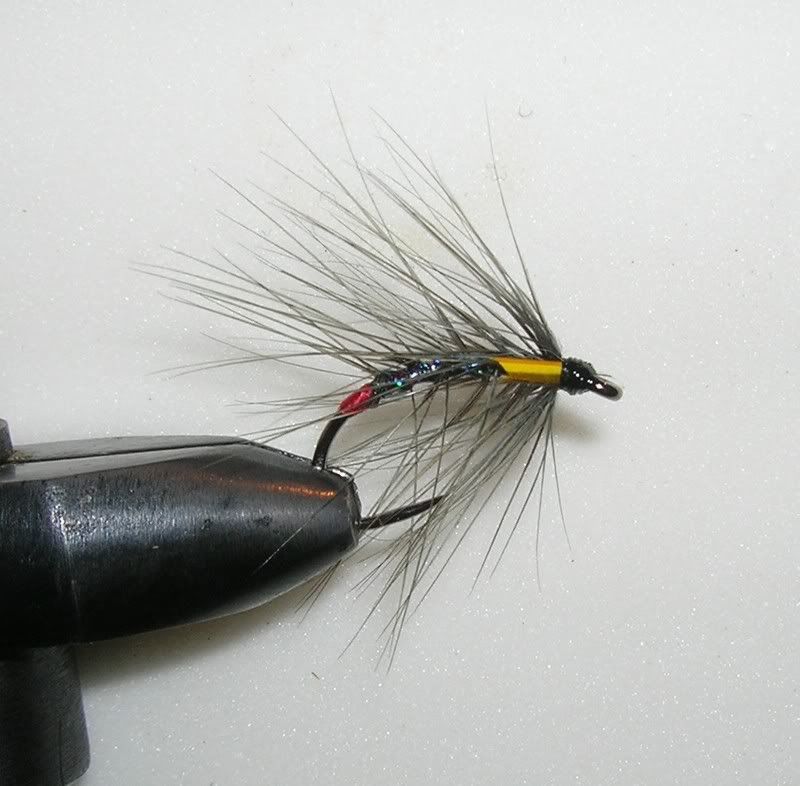 Pattern

Hook: 12 Partridge barbless grub hook
Thread: Red UTC for tag, black for rest
Rib: blue fine copper wire
Hackle: dyed blue, grizzle (very pale) palmered
Body: black prismatic tinsel
Cheeks: Sunburst goose biots
Varnish the head black to finish.
Alternative versions vary the the cheek colour, lime green being another favourite.
Tied by Ian Akers