This is a classic wet fly which will take trout on still or running water.
MATERIALS
Thread; black 8/0 or 70
Hook; wet fly hook of your choice
Tail; Ginger or light brown cock hackle
Body; Stripped peacock quill (quills from the eye have a more defined barring)
Hackle; as tail or hen hackle if preferred
Wing; slips from a matched pair of Mallard primary wing feathers
1.Wind thread in touching turns to a point just above the barb on the hook and tie in the bunch of cock hackle fibres.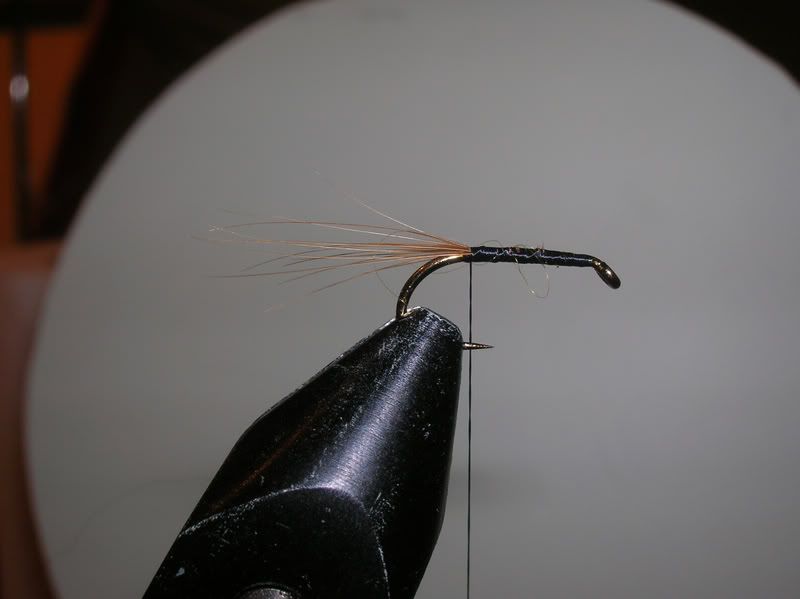 2.Tie in stripped peacock quill (Strip the herl between your thumb nail and first finger)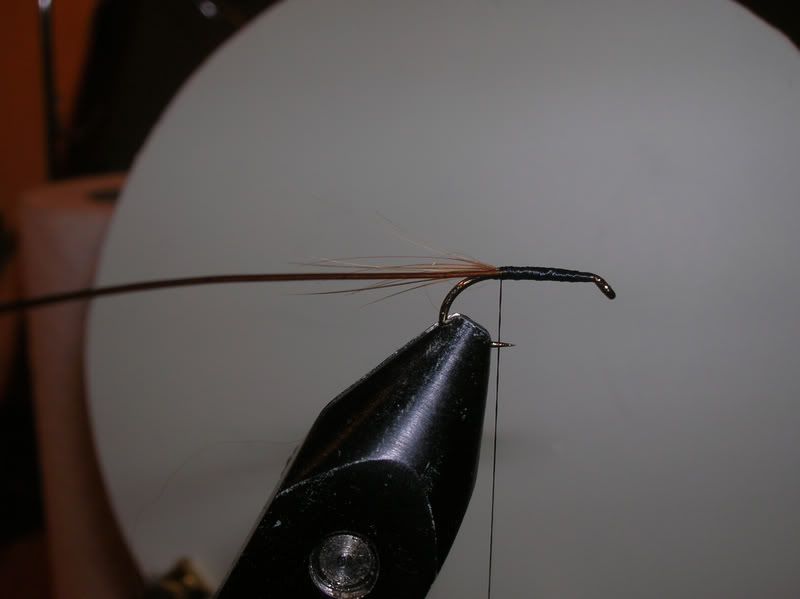 3.Wind the quill in touching turns to the head of the fly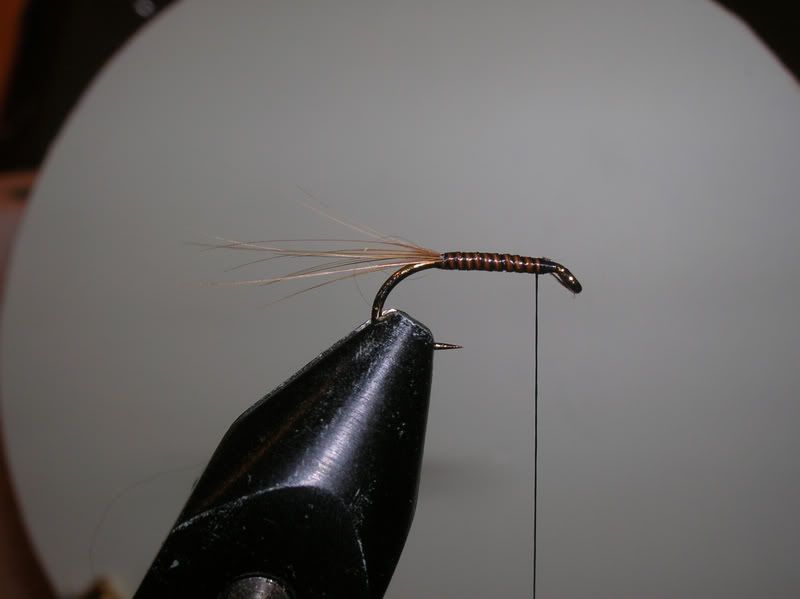 4.Tie in the hackle by the stem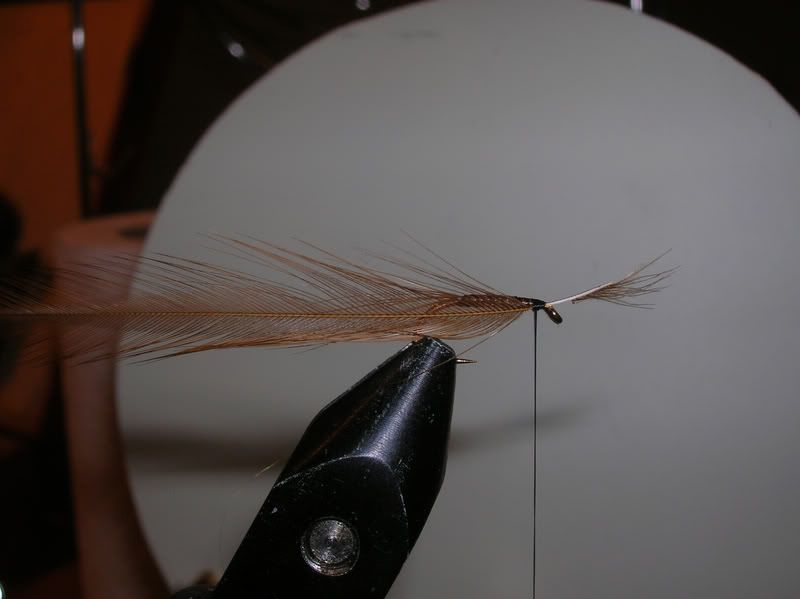 5. Wind 3/4 turns of hackle and tie down so the hackle sweeps to the rear of the fly.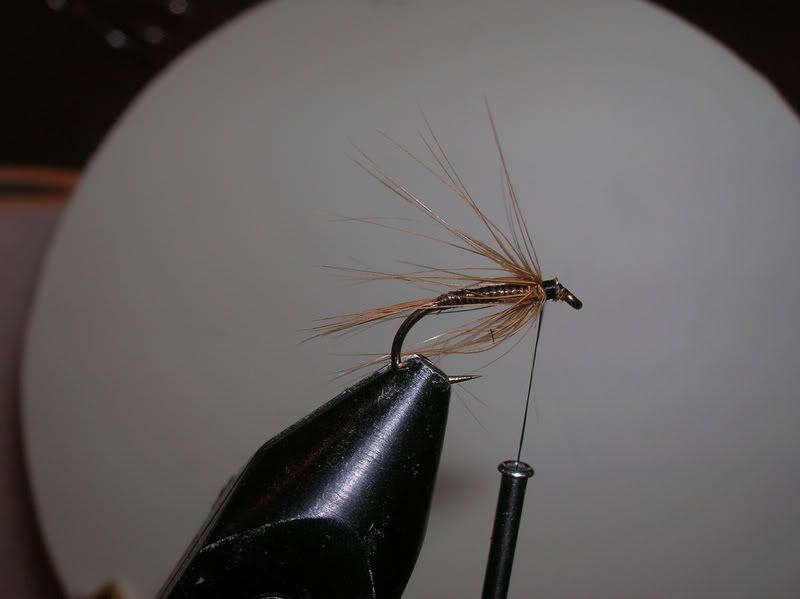 6. Cut matching wing slips fro a matched pair of mallard primaries
7. Hold the wing slips together curving toward each other and offer up to the hook and tie in using a pinch and loop (Trap and hold the thread between the finger and thumb holding the wing slips) and draw the thread straight down so the tied in wing sits on top of the hook and wrap twice. At this point ensure that the wing sits centrally along the length of the hook shank.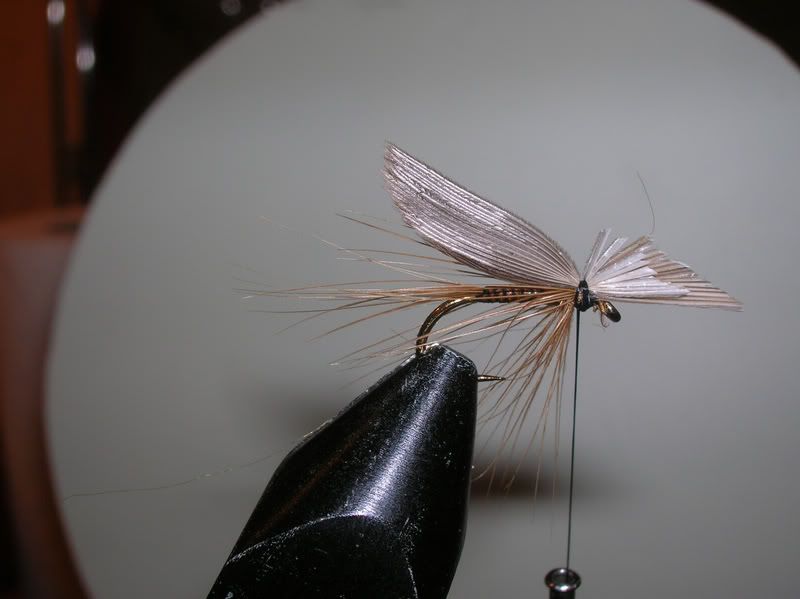 8. Cut of the waste end of the wing slips and form a neat head. Whip finish and varnish.
The wing slips can be tied in either way up depending on personal preference.
This fly makes a great point fly when fishing loch style.
Tight Lines
Ian Akers